Regular price
Sale price
$39.99 USD
Unit price
per
Sale
Sold out
Tired of feeling achy and sore but not sure to where start? Our Muscle + Joint Starter kit is the perfect way to find your ideal dose and discover relief. Contains three, 1mL vials each of our light, medium, and heavy-strength Muscle + Joint Tincture.
*Contains less than 0.3% THC
See Ingredients, Benefits, and Certificate of Analysis Below
Ingredients

Tinctures

Full-spectrum Hemp Extract (Aerial Parts), Cannabinol (CBN), Organic MCT Oil (From Coconuts), Natural Tropical Orange Extract Flavor, Organic Stevia Leaf Extract (Stevia Rebaudiana)

Light Strength: CBD (33mg/mL), CBG (10mg/mL), CBN (2mg/mL)

Medium Strength: CBD (50mg/mL), CBG (17mg/mL), CBN (4mg/mL)

Heavy Strength: CBD (67mg/mL), CBG (25mg/mL), CBN (6mg/mL)

Softgel Capsules

Full-spectrum Hemp Extract (Ariel Parts), Organic MCT Oil (From Coconuts), Vegetable Glycerin, Purified Water, Gelatin.

Muscle + Joint Salve

Full Spectrum Hemp Extract, Coconut Oil, Shea Butter, Mango Butter, Jojoba Oil, Hemp Seed Oil, Coconut Fragrance, Rosemary Oil
Benefits

Our Muscle + Joint full-spectrum hemp formula is the perfect way to relax and recover from whatever life throws your way. The powerful, plant-based compounds of CBD, CBG, and CBN work together to offset the strain life can put on your muscles and joints. Just like the box says, it's relief and control in a bottle!

Our premium, full-spectrum hemp oil is designed to help you:

•Wake up feeling refreshed

•Crave fewer energy drinks and coffee

•Have energy all day

•Look forward to restful sleep

CBD, CBN, and over half a dozen other CO2-extracted cannabinoids work together in this formula through the Entourage Effect to promote a healthy sleep cycle by activating the endocannabinoid system—a network of receptors that supports the body's natural healing processes.

Tinctures are unique because they absorb rapidly and travel directly into the bloodstream. This means that they can  provide faster relief than other ingestibles. On the other hand, softgel caps take slightly longer to absorb but remain in your system for longer. When approaching an issue, we recommend utilizing both together for immediate, as well as long-term relief.

Finding the perfect dose means better relief

At Gold Naturals, we understand that stress can be overwhelming. That's why our Stress formula goes beyond just CBD, featuring a specially formulated blend of full-spectrum cannabinoids to stop stress in its tracks. Our unique formulation is unlike anything else on the market and can help you achieve a clear head and calm emotions, allowing you to focus on what truly matters in life.

Our premium, full-spectrum hemp oil is designed to help you be more present, experience fewer distractions, decompress after a long day, and stop stressing so you can start living. With a targeted blend of cannabinoids, our Stress formula can help you manage stress in a natural and effective way.

If you're looking for a way to manage stress and achieve a more balanced life, give our Stress formula a try and experience the potential benefits of full-spectrum CBD for yourself!
Certificate of Analysis

View the Certificate of Analysis for each formulation of our Muscle + Joint CBD products. We will always make these available to you so that you can know you're getting the best and purest product around.
View Certificate of Analysis
Shipping & Returns

Order processing takes 1 to 2 business days. Orders placed after 2:00pm MST will be processed the next business day.

Gold Naturals does not currently ship any products internationally.

30-day Risk-free Guarantee.
Share
View full details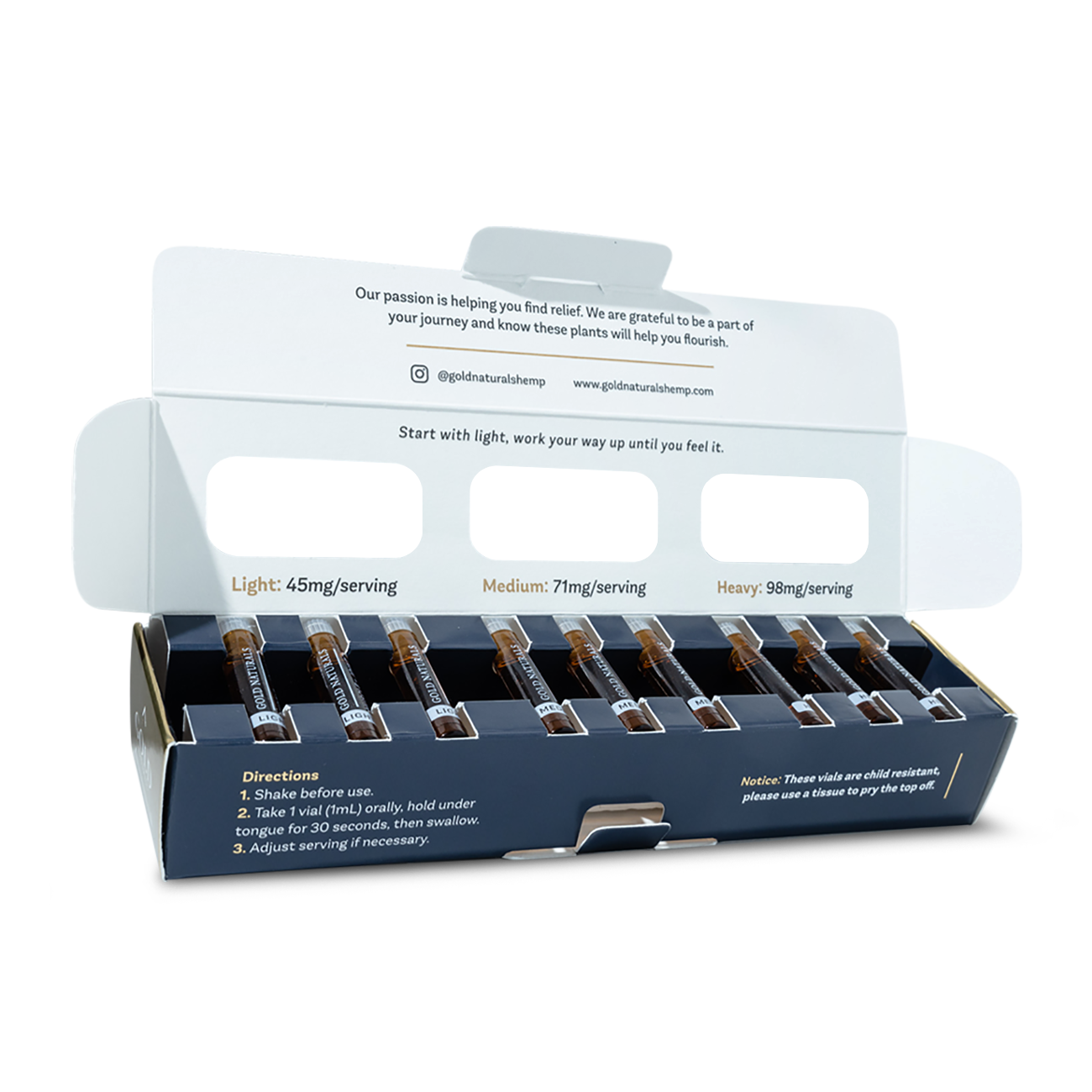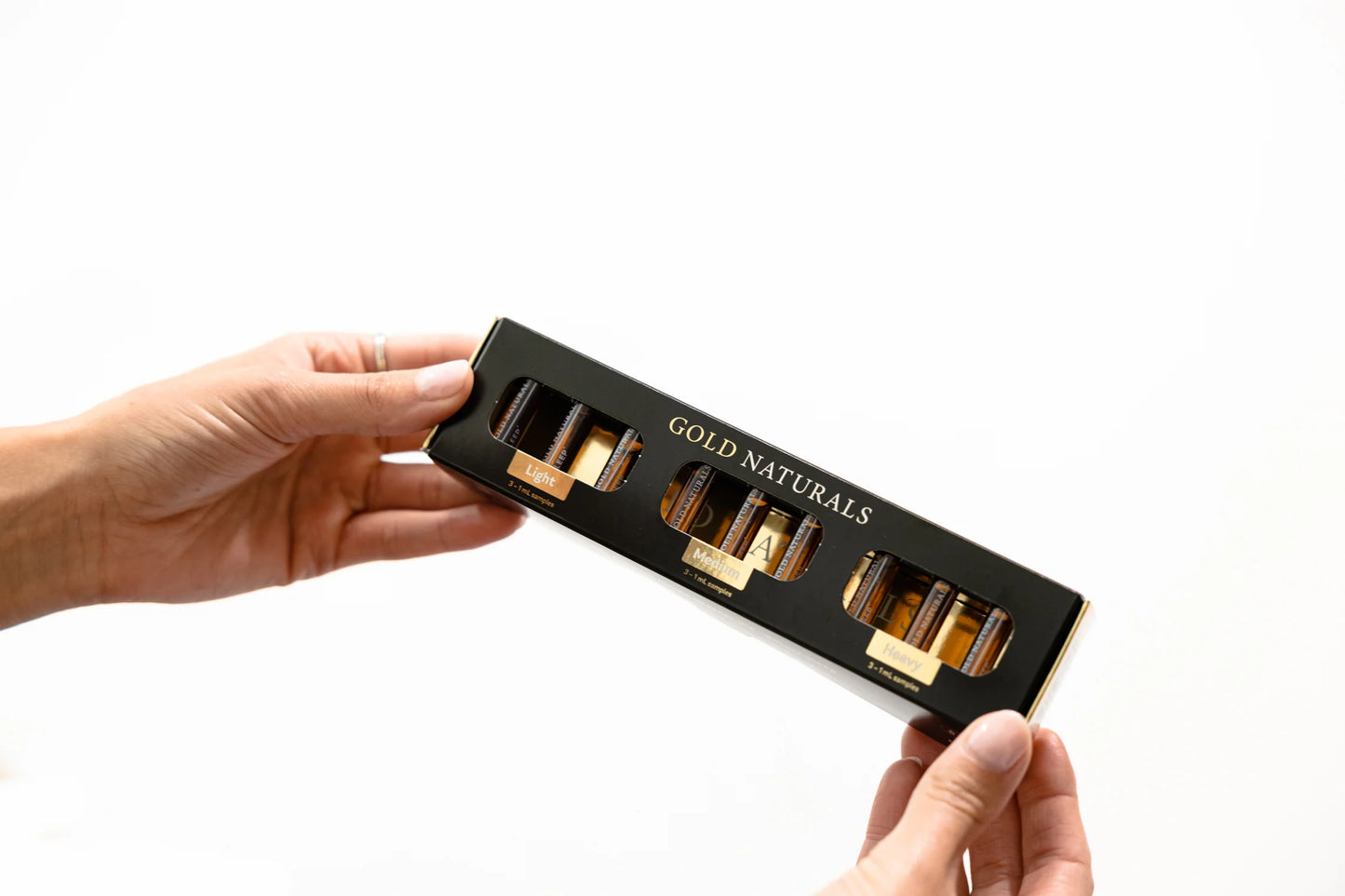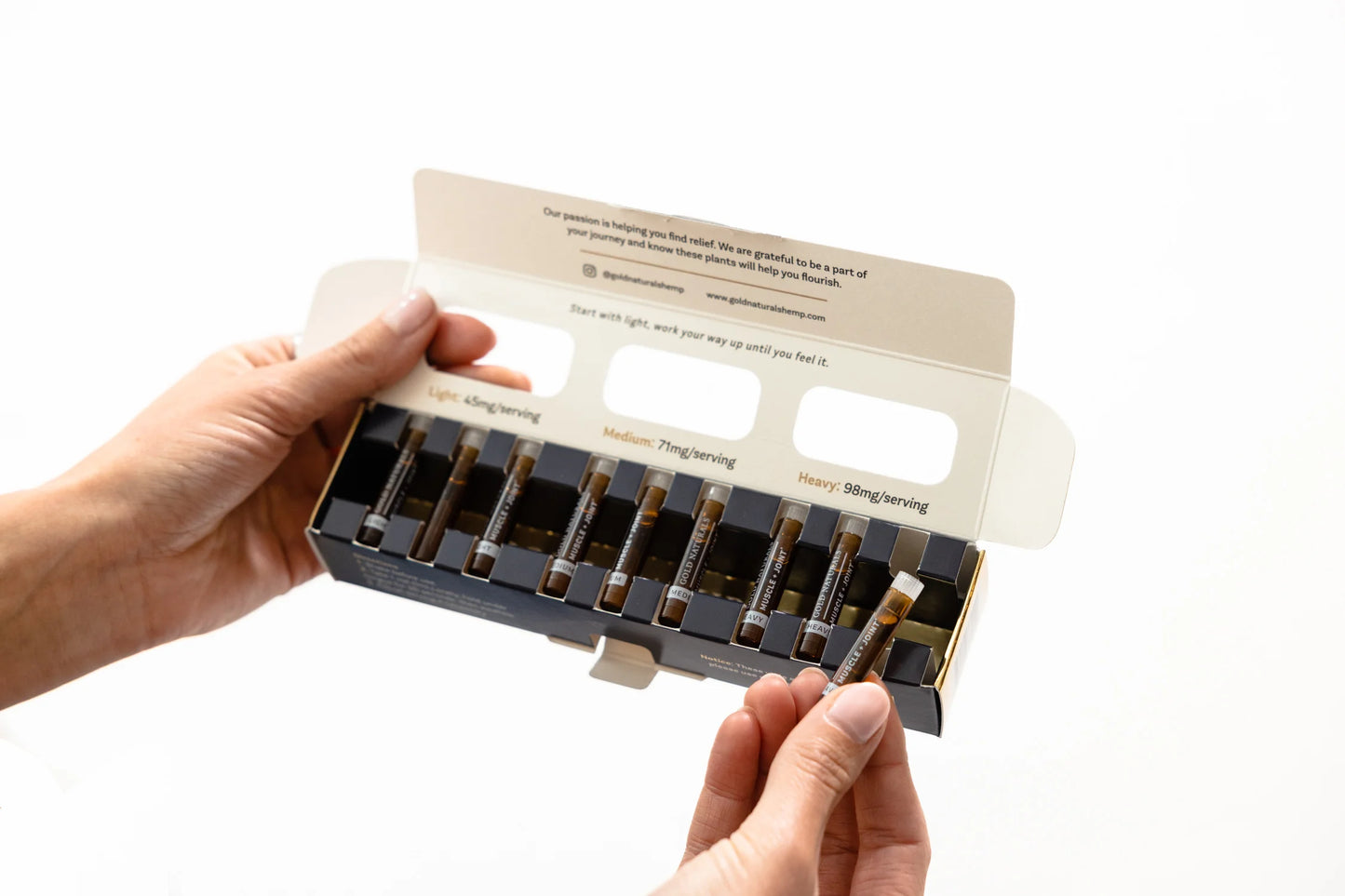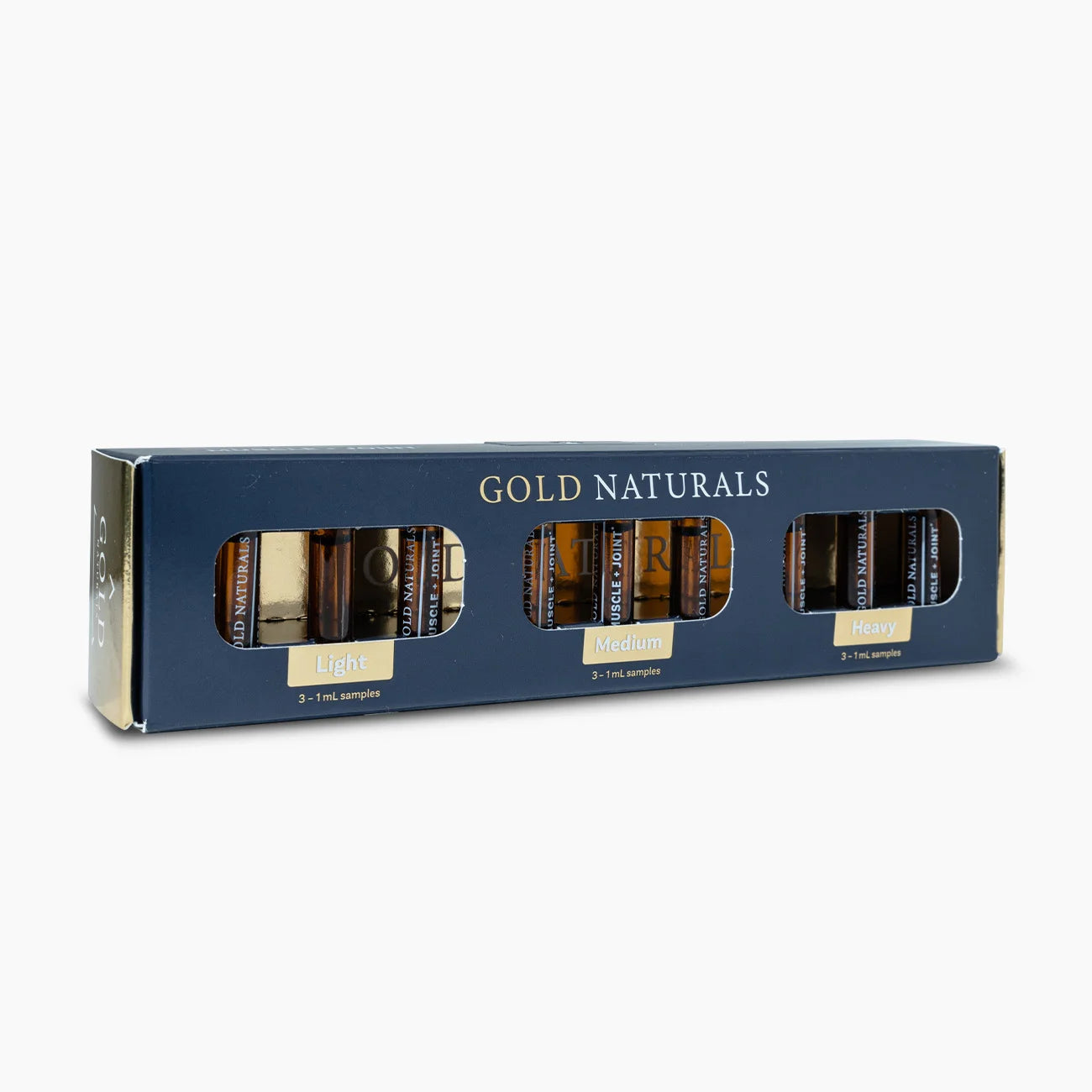 Subscribe & Save!

When life gets out of balance, you start getting stressed and stop being the True You! Give your body the reset it needs with the best Gold Naturals has to offer. With your very own VIP Membership, you'll enjoy free shipping, and 30% off every purchase, and no commitment (cancel anytime).

Manage your Subscriptions

30-Day Risk Free Guarantee

We proudly provide our new customers a 30-day, risk-free guarantee. Order your product without any stress and if it doesn't work for you, simply email us to request a full refund within 30 days of receiving your product.

Return Policy