Relaxation

Cannabinoids help with mild or temporary anxiety.**

Relief / Inflammation

Cannabinoids help with pain and have been used to reduce inflammation after physical activity.**

Sleep

9 out of 10 cannabinoid users sleep better with CBD.**
How CBD Works
The human body has a vast network of receptors called the Endocannabinoid System (ECS). This system's whole purpose is to help our bodies stay balanced and in good overall health
Every person is born with their ECS in prime condition, but as we get older and we experience stress, we produce fewer and fewer endocannabinoids. Eventually, our bodies don't function as optimally as they did when we were younger. Over time, the imbalance can manifest as a variety of different physical and mental health issues. That's where cannabinoids come in! CBD and other cannabinoids work with the receptors of the Endocannabinoid System, helping the body in its efforts to keep us in good health by supporting many of the body's physical processes.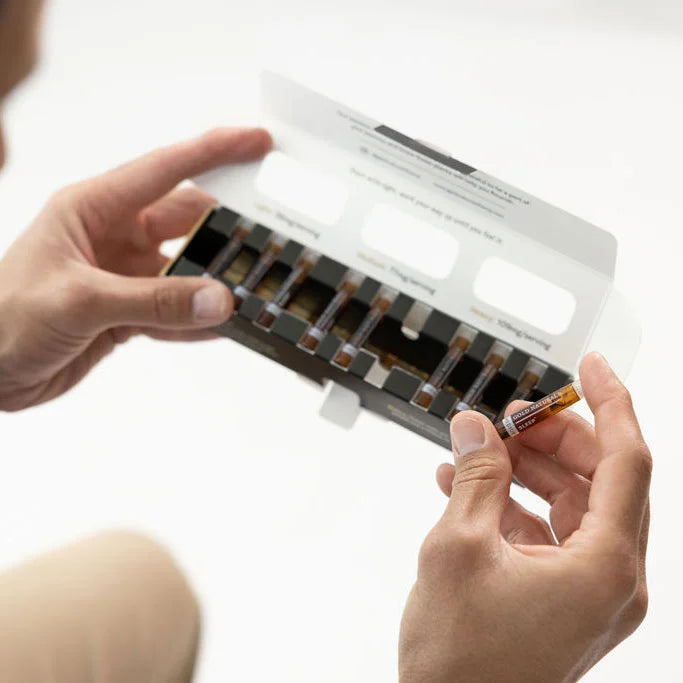 Getting Started / How to select the right product
If you're brand new to CBD, hemp, and the endocannabinoid system we know it can seem intimidating to jump in and find out what product works best for you. We understand because were in the exact same position once! We quickly found out that no two people respond the same way to different potencies or formulations of hemp products. That's why we created our Starter Kits! They are available in each of our incredible formulas: Sleep, Stress, and Muscle + Joint, with three, single-use vials for each of our three potencies. That means nine vials total. Simply select the formula that matches your need, purchase the starter kit, and work your way up from the lowest concentration to the potency that works best for you.
Learn More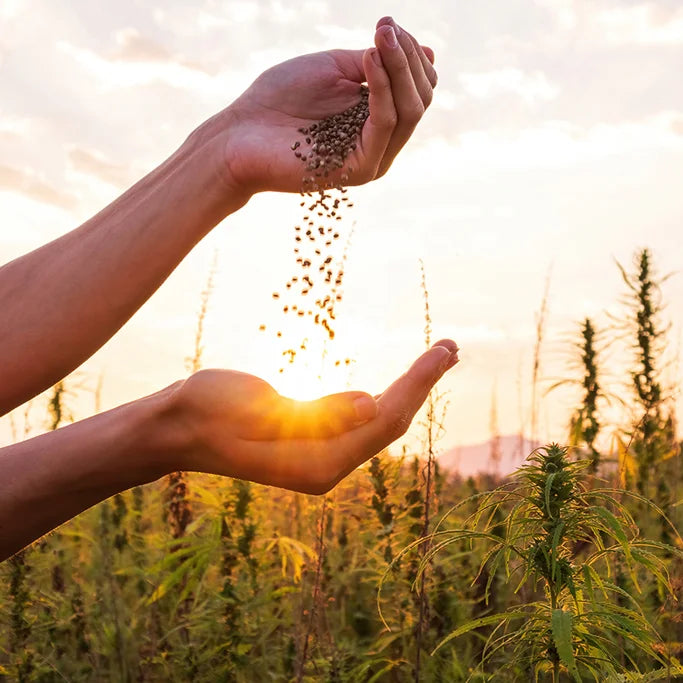 Where our CBD Comes From / Gold Naturals Difference
At Gold Naturals, we're able to control the entire process form farm to sale—something that is not common in the hemp industry. Most companies are not involved in the growing, extracting, refining, formulating, and manufacturing of their own product. This means they're unable to guarantee compliance, sourcing, and quality. We work with our farmers through every step to ensure that compliance and quality is exact. We continue this from the harvest through the final formulation. The final hemp product that we get from this growing, extraction, and refinement process is what we call the "gold cut", a golden colored honey-like distillate that has the full spectrum of cannabinoids. We have perfected this process, something you will notice immediately in the tase, quality, and efficacy of our products.
Learn More